What is
POTENTIAL MATRIX?
The Potential Matrix™ is a globally researched and used personal development model which enhances a person's potential to achieve their desired success in life and at work
The Potential Matrix™ model was first presented in 2012 in the United Nations in Geneva, Switzerland as a model for 'Human Capital Development' i.e. 'Personal Development for You'
The model had since been elaborated in the 'Potential Matrix(™)' book, while seminars, workshops and human resources trainings have been done to companies and to the general public since 2012
Fortune 100 companies like Microsoft and Intel have since engaged the creators to share about the Potential Matrix(™) with their staffs in boosting their Productivity and Profitability
The Potential Matrix(™) has been regarded as 'The' learning model to produce 'Super Achievers' and have been featured prominently in CEOs, Human Resources, Governmental and Youth Talents seminars across 38 countries featuring the book's creators
The challenge: develop an original model that provides concrete strategies for emerging achievers like you.
CREATE
Momentum of progress
towards your success
KEY STRATEGIES
for Personal Development & Excellence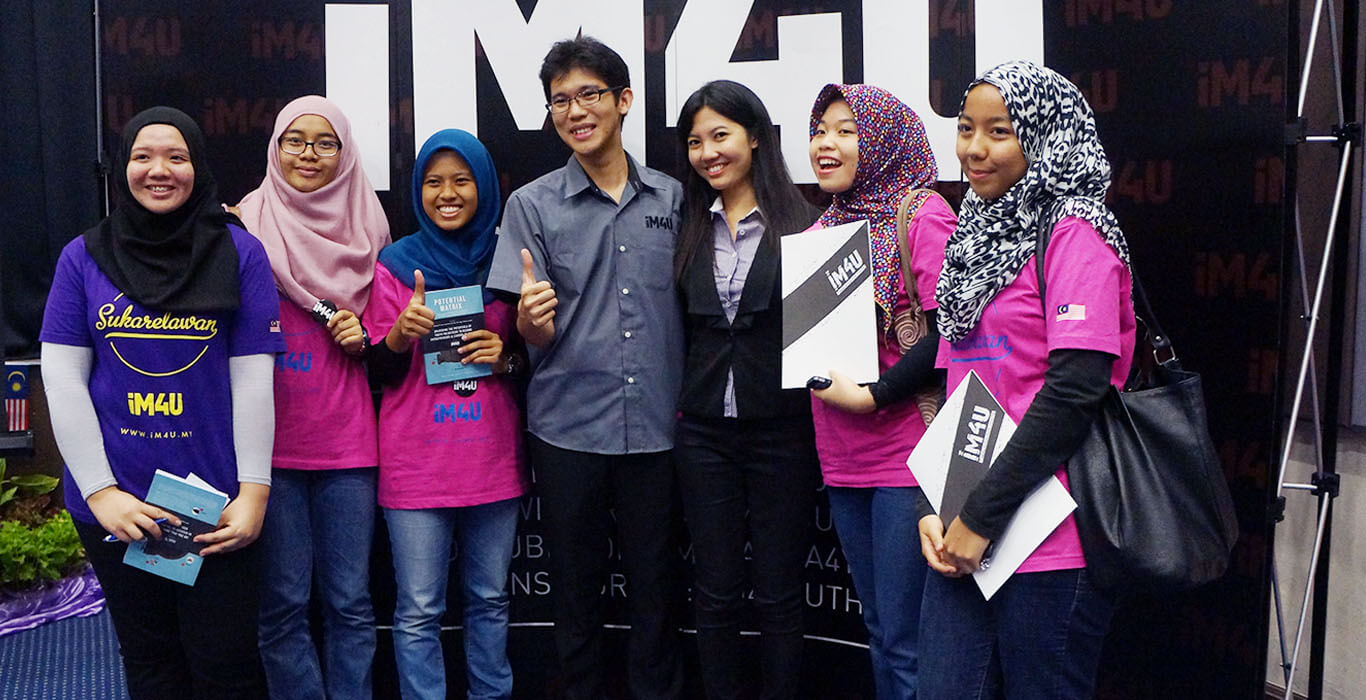 BREAKTHROUGH
the Doubts & Limitations
in Your Life and Career
Michael Teoh
Author
---
Michael Teoh is the Founder-Strategist of Thriving Talents, a company that consults and trains youth talents in companies and universities to succeed in life and work.
Ian Chew
Author
---
Ian Chew is an entrepreneur in New Brunswick, Canada. Despite being only 23 this year, he has already founded Humans of Sackville, a Canadian Geographic featured visual journalism project.
Gavin Chanin
Prodigy Winemaker, Owner of Chanin Wine Company
---
Gavin chose to take the deep plunge by starting his own winery from scratch –Chanin Wine Company – at the age of 21.
Kethelo Xulu
Aspiring Medical Scientist, One Young World Delegate
---
Khethelo was the first person ever in his rural village to matriculate into a university and to successfully graduate with a degree.
Yichi Zhang
Co-Founder and CEO of startup Greedy Intelligence
---
Yichi Zhang is the CEO and co-founder of 1Checker, an English proofreading tool designed specifically for non-native speakers.
Parker Liautaud
Pole Explorer and Climate change Campaigner
---
Record-holder for the world's youngest North Pole Explorer at the age of 15,Parker successfully reached the North Pole twice in 2011 and 2012.
Who should get the
POTENTIAL MATRIX?
---
If YOU, as a
Person
want to Achieve Breakthrough Success in Life and at Work
If YOU, as a
Leader
want to Unleash the Full Potential of Your Followers
If YOU, as a
Employer
want to Achieve Breakthrough Success in Life and at Work
If YOU, as a
Parent
want to Unleash the Potential of Your Child for Success
If YOU, as an
Entrepreneur
want to Do & Achieve MUCH More
If YOU,
desire MEGA SUCCESS by transforming into a
Super Achiever
The answer: Potential Matrix – a model with the validation of 40 interviews with successful young achievers all around the world, as well as solid academic research.
Learn the 'Super Achievers' Personal Process in using the Potential Matrix(™) to Get From Where You Are, To Where You Want To Be Every Time
Turn Your Limitations into Inspirations & Positive-focused Actions
Learn Step-by-Step about the 3 Core Elements which Forms the 'Very Foundations' of a Person's High-Achieving Success
Master the 9 Fundamental Strategies & Traits for You to Learn and Model from the World's Most Successful People from different Industries and Countries
Discover the Universal Principles for Creating & Sustaining Your Own Success in Life and at Work
Discover the story of a boy living in the poor rural South African
village,transforming his life to become the village's 1st person to
enroll into university and now a scientist.
Discover how a dylexic boy who dropped out of school
during his early childhood, to become a world renowned
chocolitier and entrepreneur
Discover the journey of a young
teenager from Bangladesh is changing
the world through his voice and inspirations,
despite not having a formal education.
Discover the tale of how a girl who
raised 250,000 subscribers and
are inspiring lives over the internet 
from the comforts of her home -
Recognized as one of Singapore's 
Most Inspiring Personalities.
Discover the strategies used by an entrepreneur
who transformed his mundane career in selling 
health products, to become the proud owner of
over 100+ chains of bubble tea stores.
Stories & strategies of our super-achievers have been featured on:
---
When Michael met Ian Chew, an education entrepreneur and Renaissance creative, Ian soon became the coauthor. The Potential Matrix movement was officially born.
IAN CHEW
Ian Chew is an entrepreneur in New Brunswick, Canada. Despite being only 23 this year , he has already:
Ian has been selected as a Pond Deshpande Centre Student Ambassador, Global Startup Youth delegate, Globe and Mail's Student Advisory Council member. Ian believes in sharing leadership to empower teams, nurturing talents to empower individuals, and making introductions to empower connections. He can be reached at
MICHAEL TEOH
Michael Teoh is a global speaker, consultant and trainer whose passion is geared towards developing the human potential for success. Throughout his life, he has already:
Founded Thriving Talents Pte. Ltd., a company that consults and trains people in companies and universities to succeed in life and at work. The company has worked with clients like Microsoft, Intel, the U.S. Embassy and the British High Commission, while having developed people from 38 countries
Got his work on consulting and developing talents featured on CNN, BBC, the United Nations and the Malaysia Book of Records
Received awards for his talent developmental work from PRESTIGE's Top 40 under 40 Awards, the Global Entrepreneurship Week's Most Enterprising Youth and the National Youth Icon of Malaysia
Co-curated TEDxKL and TEDxYouth@KL, from 2009 to 2014, transforming it to become the largest TEDx Talk in Asia
Been appointed as a 'Global Advisor' for Microsoft's YouthSpark Initiative and a 'Panel Expert' for SAP's Millennial at Work campaign
How many lives have we impacted?
0
Years of Research, Consulting & Training
Organisations Impacted by the Potential Matrix's Books & Trainings:
---
Just as how each team member and interviewee has grown in this journey, we want you to grow in yours: to unleash your potential and to leave your footsteps for many to follow.
Start your journey today with us by joining our campaign.
Potential Matrix will be a life-changing experience for you – just like it has been for us.